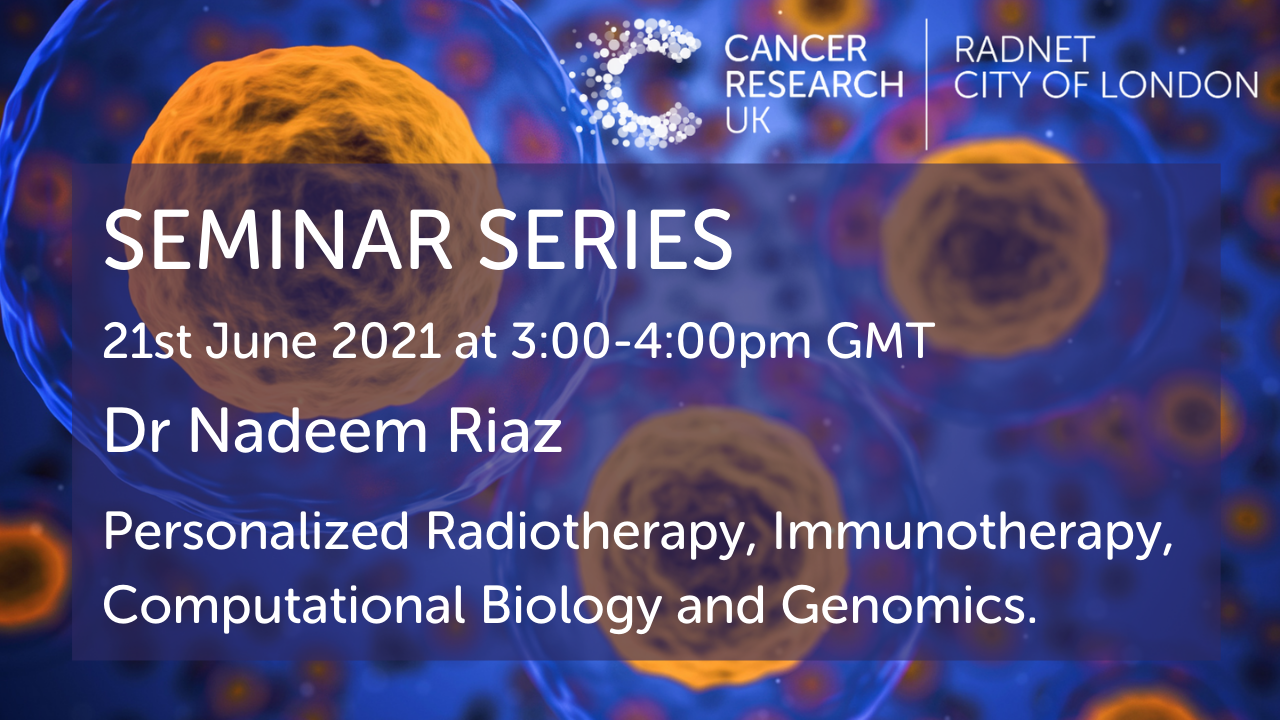 CRUK RadNet City of London Seminar Series #8
Personalized radiotherapy, immunotherapy, computational biology and genomics.
21st June 2021 at 3:00-4:00 pm GMT
Hosted by Dr. Jamie Dean, Junior Group Leader in Computational Radiation Oncology at UCL, we will be exploring personalized radiotherapy, immunotherapy, computational biology and genomics with guest speaker, Dr Nadeem Riaz from the Memorial Sloan Kettering Cancer Centre.
A bit about our speaker:
Dr. Riaz obtained his M.D. and a M.Sc. in bioinformatics from Stanford University and completed clinical training in radiation oncology at Memorial Sloan Kettering Cancer Center (MSKCC). He subsequently stayed on staff and had previously served as the Associate Director for the Immuno-genomics and Precision Oncology Platform at MSKCC. His laboratory research has focused on the development of novel computational techniques to interrogate genomics data to predict outcomes after DNA damaging agents and immuno-therapeutics and in cancer.
He is specifically interested in the interaction between the DNA Damage response and the immune system. His clinical research efforts have focused on personalizing radiotherapy for HPV-related oropharyngeal cancers.
To watch the recorded video of the seminar, please click here.