CRUK RadNet City of London is delighted to host the 2nd International Workshop on Radiobiology of Molecular Radionuclide Therapy (IWRMR) in London, UK, 13th-14th March 2023.
This Workshop is held once every two years on behalf of the European Working Group on the Radiobiology of Molecular Radiotherapy (https://www.mrtradiobiology.com/).
The meeting provides a broad platform for presentation of cutting–edge radionuclide biological radiation research, with space to discuss lessons learned from external beam radiotherapy. The workshop will also facilitate the development of new collaborations in dedicated sessions that complement the oral and poster presentations.
The Workshop welcomes all stakeholders interested in Molecular Radionuclide Therapy. We very much look forward to keynote speakers Prof Fran Balkwill, OBE, FMedSci, and Prof Jon Wadsley, FRCR helping to start off these discussions and collaborations
Program
A full copy of the program can be here: IWRMR Workshop Programme
Fees:
Attendance on the 13th March Only – £90
Attendance on the 14th March Only – £90
Attendance on both 13th and 14th March – £160
Online attendance to both days – £60
To register and pay for the fees please visit: Link for registration
Registration closes: 31st January 2023
Venue:
Francis Crick Institute
1 Midland Road
London
NW1 1AT
https://www.crick.ac.uk/
Our Sponsors: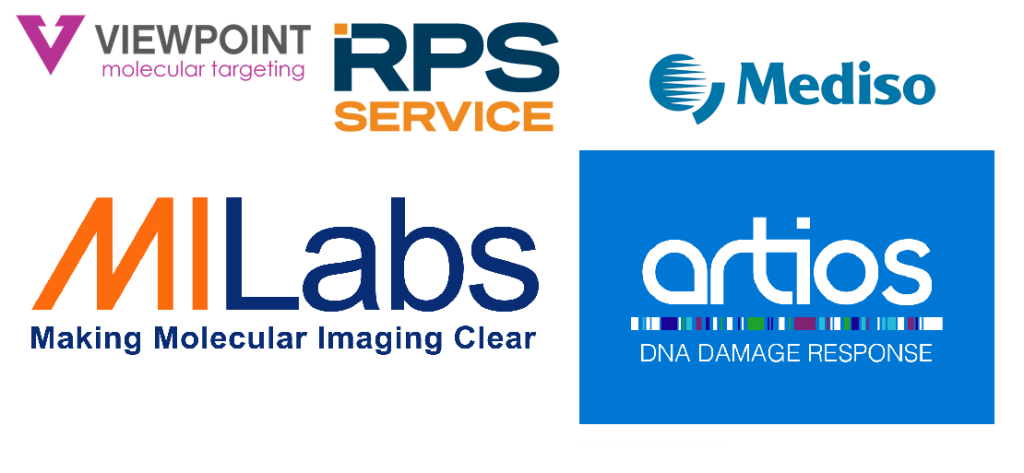 Organisers:
Dr Samantha Terry, Kings College London
Mr Patrick Wong, Kings College London
Ms Hafiza Bibi, CRUK RadNet, UCL
Contact us