The CRUK RadNet City of London's governance structure was created to help the centre become a leader in the field of personalised radiotherapy.
The Radiation Research Unit is overseen by the CRUK RadNet City of London Executive Board, which is comprised of a group of senior academics and clinical scientists who represent CRUK RadNet City of London's theme leads and collaborative institutions.
The board provides high-level strategy, decision-making and support to orchestrate the programme's infrastructure building and recruitment of expert radiation clinicians and academic scientists.
Our aim is to build a community of researchers and clinicians who together find new ways to improve cancer treatment for our patients.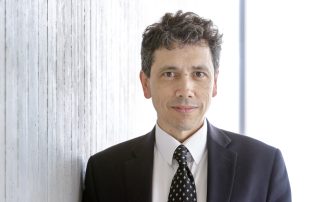 Public Engagement Core Committee
Academic Public Engagement Lead and KCL Senior Lecturer: Dr Samantha Terry
UCL Public Engagement Manager: Daniel Taylor
KCL Public Engagement Manager: Alice Taylor-Gee
UCL Communications and Marketing Manager: Zoë Öhman
RadNet City of London Project Manager: Michelle Craft
Find out more and get involved on our public engagement and patient involvement page