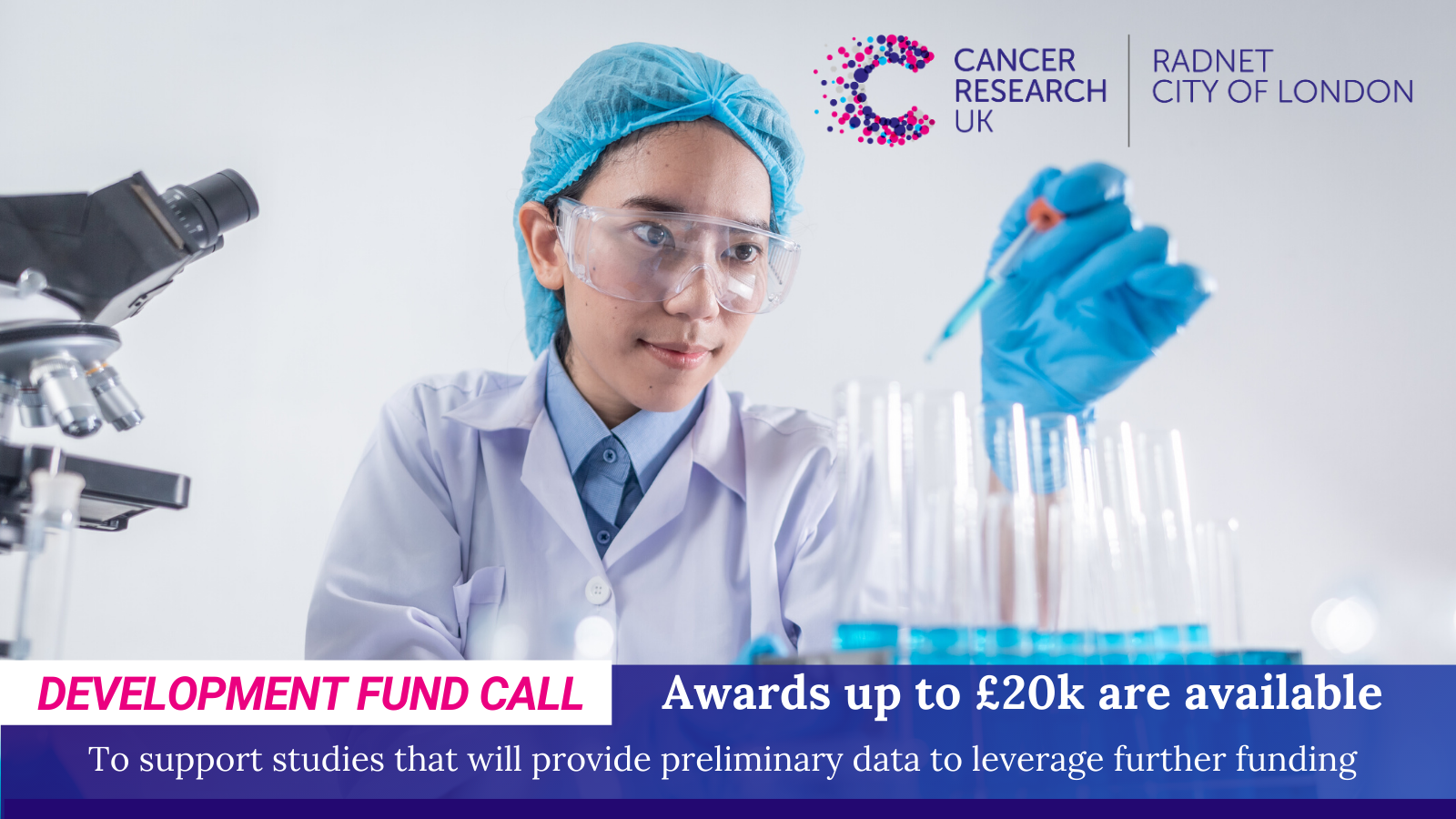 We are delighted to announce our 2021 development funding call to support established, cross-institutional collaborative groups who are tackling the major challenges in radiobiology and radio-oncology. Our strategic priority is to support studies that will provide preliminary data to leverage further substantive research funding or clinical trials.
Key points are:
Development Fund awards for up to £20,000 are available
Application Deadline: by end December 2020
Projects are expected to commence in March 2021
Up to £5k increased budget limits will be considered only in very exceptional circumstances with appropriate justification.
For expression of interest, please download this form and send it to the RadNet City of London Project Manager, Michelle Craft, on cruk-radnet-cityoflondon@ucl.ac.uk.