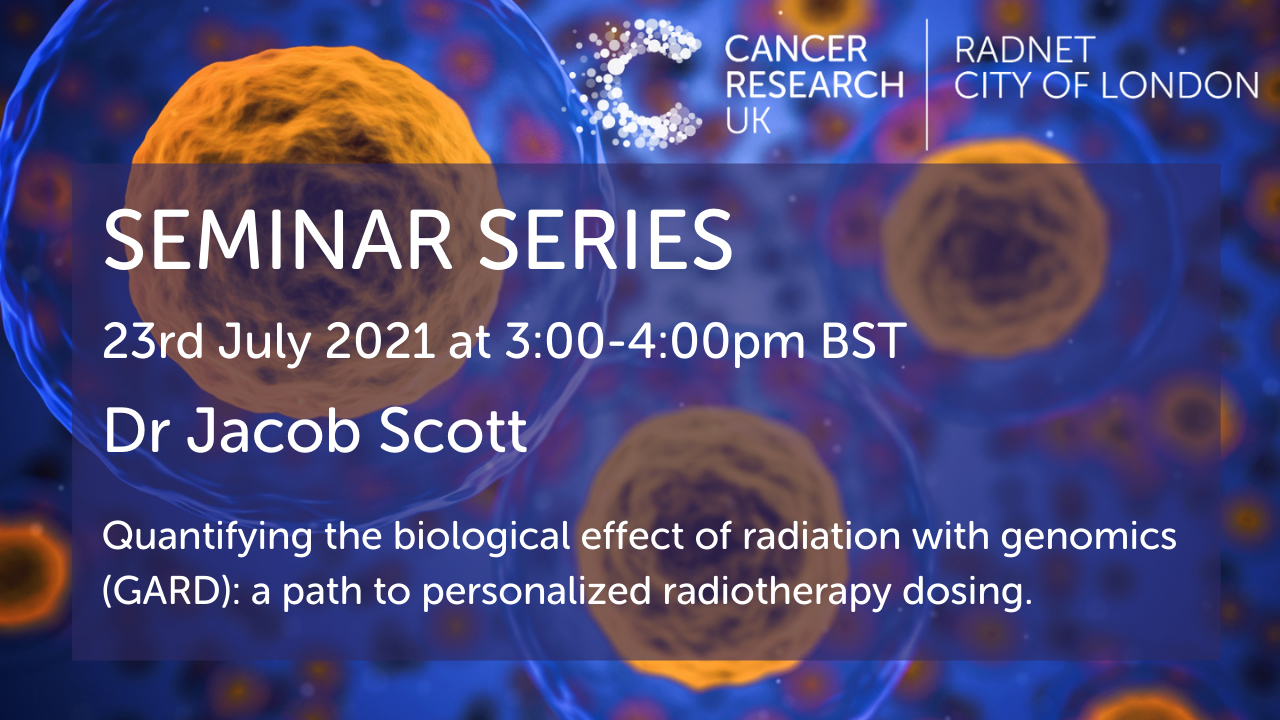 CRUK RadNet City of London Seminar Series #9
23rd July at 3:00pm-4:00pm
Hosted by Dr. Crispin Hiley, Consultant Clinical Oncologist at UCLH and Associate Professor at UCL, we will be exploring quantifying the biological effect of radiation with genomics with guest speaker, Dr. Jacob Scott from the Theory Division at the Cleveland Clinic.
A bit about our speaker:
Dr. Scott is a veteran of the US Navy and obtained his B.S.C in Physics from United States Naval Academy, conducted his residency in Radiation Oncology at the Moffitt Cancer Centre and gained his DPhil from Oxford University. Currently the Associate Professor of Radiation Oncology for his own laboratory group, his research has focused on conducting experimental evolution in cancer cell lines as well as bacteria.
He is specifically interested in combining mathematics, experimental evolution and a clinical focus to push the boundaries in the field of translational cancer evolution research.
To watch the recorded video of the seminar, please click here.