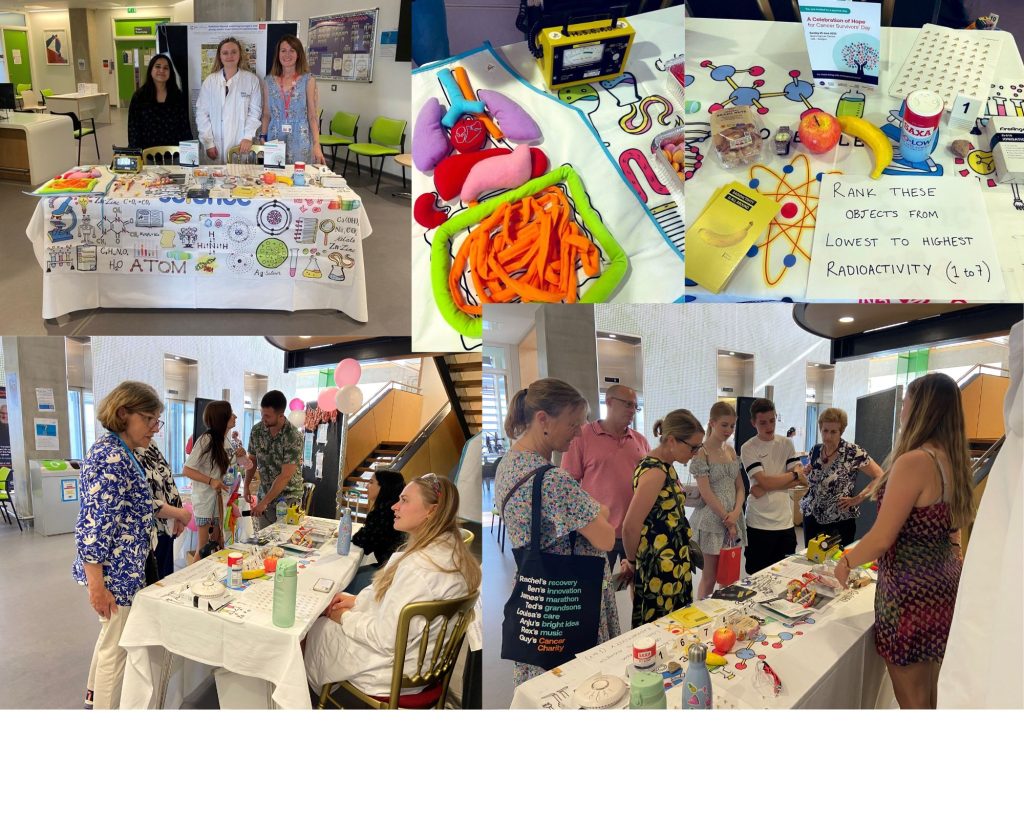 On Sunday 25th June, RadNet students Rebecca Drake and Farah Alam took part in celebrating this year's Cancer Survivors' Day, an event which brings together patients and their families, friends and carers. Supported by Guy's Cancer Charity the day was packed with activities such as the fashion show, health and well-being taster sessions, educational talks, an opportunity to see behind the scenes of the Cancer Centre, as well as food stalls and demonstrations. Over 700 people attended on the day.
Rebecca tells us more on the event;
Guys Cancer Survivors day was a really eye-opening experience for me, I learnt so much more about the patients' experience of cancer that you don't get to exposed to reading papers and working in academic research. I really enjoyed speaking to staff from all areas of cancer care: nurses, physios, speech and language therapists, dieticians, prosthetics, radiographers. It was extremely valuable having this experience as I got to have a tour of the radiotherapy ward and ask them questions, which was really insightful to me working in preclinical radiotherapy research. I had so much fun seeing the community aspect of Guys' cancer centre and the support from the families. The fashion show celebrated the  personality of each of the survivors in such a lovely way and I actually found it quite moving. I loved showing people new and interesting things about radiation that they didn't know before to try and connect my research with them. I find it interesting that the fact we are actually researching radiotherapy is often a surprise to people and that they are not just the guinea pigs themselves. Also patients are really interested in what we are doing and keen to try and understand as much as possible! Overall, I think it is really important for researchers to breach the academic-healthcare border, because you get to see how the priorities differ in terms of improving Cancer care and there are so many other obstacles to treatment that we often lose sight off when becoming hyper focused on the scientific intricacies. It also helps me in thinking about what I want from my career post-PhD.