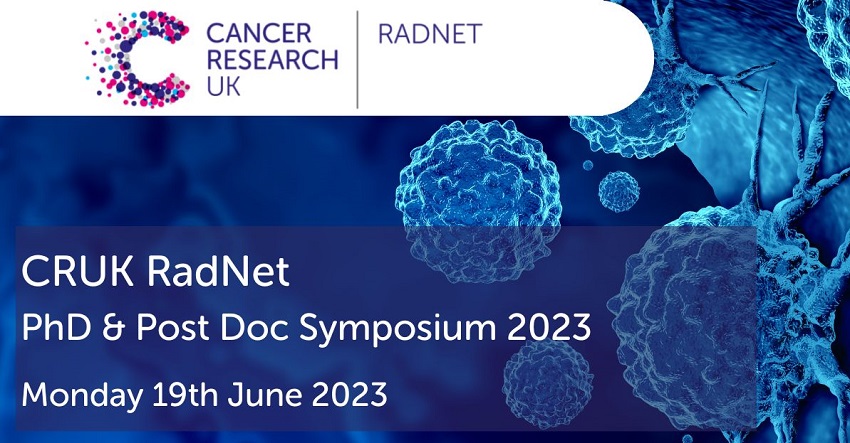 CRUK RadNet City of London are hosting the annual CRUK RadNet PhD & Post Doc Symposium at the Crick on Monday 19th June 2023. This event is intended for early career radiation researchers and is open to academia and industry, across the UK. The event is not limited to CRUK RadNet centres/units.
We are inviting abstracts for radiation-focussed short talks and/or posters from PhD students, post-docs and early career scientists and clinicians from across the UK, in both academia and industry. Abstracts from new junior group leaders are particularly welcome.
Venue:
Francis Crick Institute
1 Midland Road
London
NW1 1AT
https://www.crick.ac.uk/
Program
A full copy of the program will be uploaded at the end of May.
Deadlines
Abstracts submission by: Thursday 13th April 2023
Registration closes: Wednesday 31st May 2023
Abstracts for posters and talks can be submitted in the form here.
For registration for attendance only register via our Eventbrite link