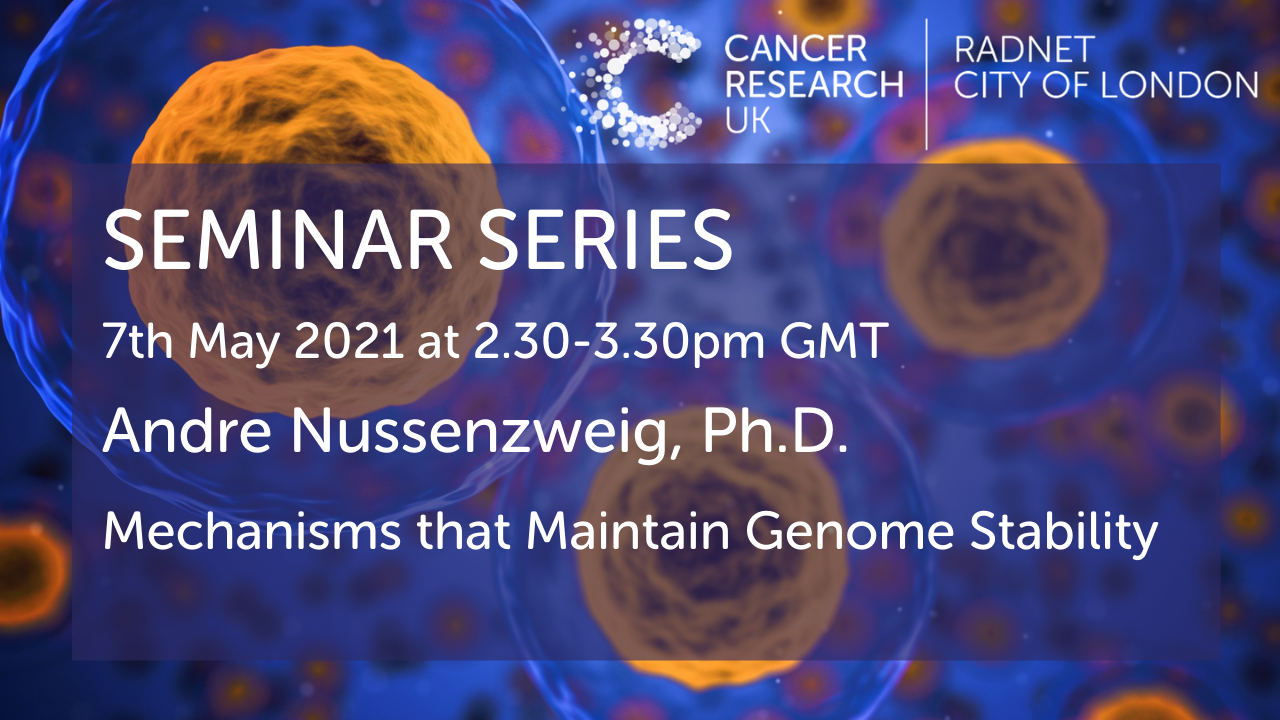 CRUK RadNet City of London Seminar Series #6
Mechanisms that Maintain Genome Stability.
7th May 2021 at 2:30-3:30pm GMT
Hosted by Dr Ivana Bjedov, Group Leader at the Molecular Biology of Cancer Research Group, we will be exploring the mechanisms that maintain genome stability with guest speaker, Andre Nussenzweig Ph.D., National Cancer Institute.
A bit about our speaker:
Dr. Nussenzweig is a leading contributor to the study of mechanisms that maintain genomic stability and prevent cancer. His laboratory has elucidated many fundamental features of DNA damage and repair proteins and revealed the critical role they play in both normal and pathogenic states. Ongoing studies have emphasized the importance of DNA repair pathways as drivers of specific hematological malignancies and as contributors to chemoresistance/sensitivity in breast and ovarian cancers. The goal of his program is to use hypothesis-driven approaches to develop therapeutic strategies in the treatment of cancers.
Areas of Expertise
1) genomic Instability, 2) DNA damage/repair, 3) breast/ovarian cancers, 4) recombination/replication, 5) chromosomal translocations, 6) adult/pediatric leukemias
To watch a full recording of our seminar with Andre Nussenzweig, click here.