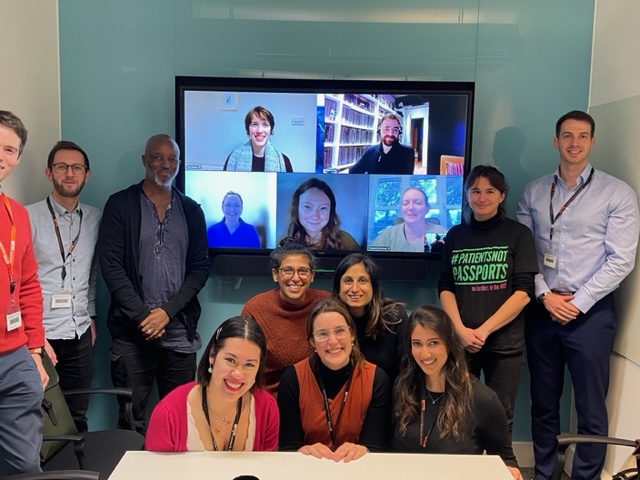 RadNet Researchers Dr Jamie Dean, Dr Catarina Veiga and our Public and Patient Engagement Co-ordinator Dr Lisa Whittaker have been successful in winning one of 11 UCl Culture's 2022 Beacon Bursaries.
The team has been awarded funds for a Special Podcast Series with Teenagers & Young Adults, Radiation Researchers & Therapeutic Radiographers. This project will build on our public engagement project, Radiation Reveal, which highlighted less is known about radiotherapy compared to other cancer treatments. The aim is to increase awareness of radiotherapy, Teenage and young adult's experiences of cancer, impactful PPIE and promote UCL's cancer research to new audiences outside of the academic domain.
Watch this space on updates to the project and hearing the podcasts.
Full list of all winners can be found on the UCL website here: https://www.ucl.ac.uk/culture/projects/beacon-bursaries